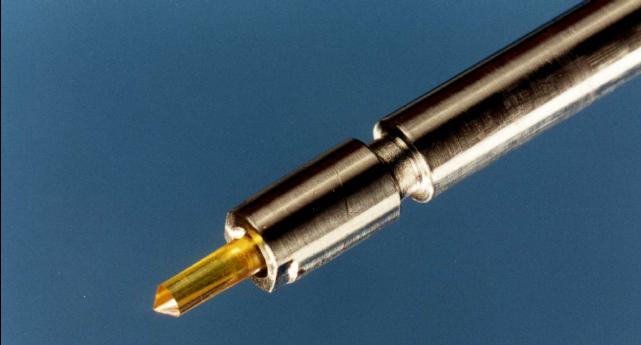 Two bounce crystal (ZnSe). This is the most optically efficient design
The shaft diameter is 6 mm and it is made from 316 SS. .





Three bounce crystal (Cleartran). This design is no more sensitive than the two bounce design and has slightly lower optical throughput but is better suited to analysis of soft solids where the sharp tip of the two bounce design can cause tissue damage when analyzing samples such as skin and cartilage.