SYSTEMS
HEADS & REACTORS
SERVICES
FIBER & CABLES
SOFTWARE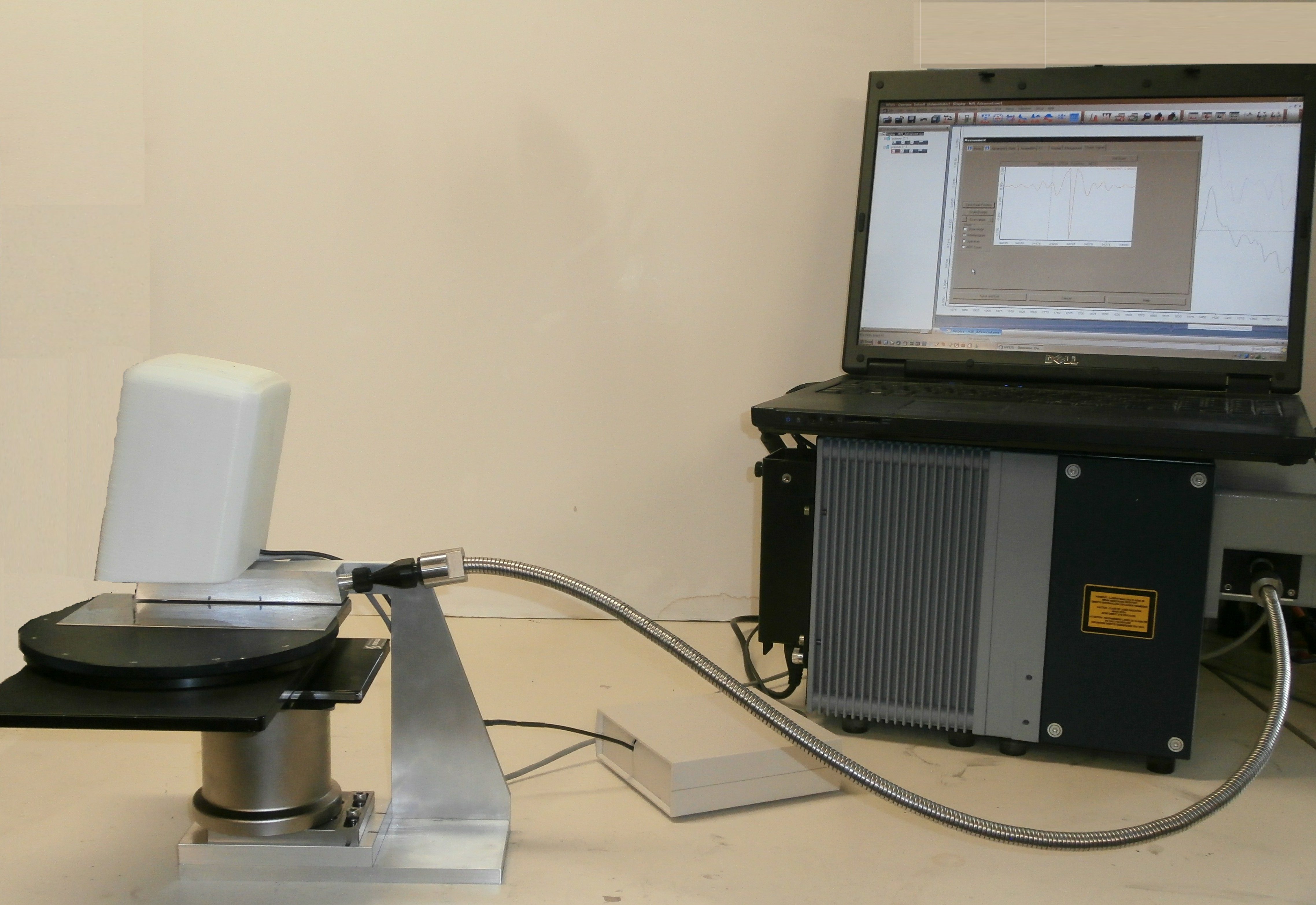 The MiniSV™ system includes an FTIR unit, a mid-IR fiber-optic cable, and a minaturized SpotView® head.

The MiniSV™ is a sensitive surface analysis system that uses Infra-Red Reflection Absorbtion Spectroscopy (IRRAS) at a shallow or grazing angle to detect and quantify very low levels of IR absorbing materials on surfaces down to a monolayer or less.

The small spot size (3 by 28 mm) means that it is ideal for mapping thin films on surfaces.

The MiniSV™ has prealigned optics and an onboard MCT detector with a Stirling cycle cooler, which eliminates the need for liquid nitrogen and allows the head to be mounted in any orientation.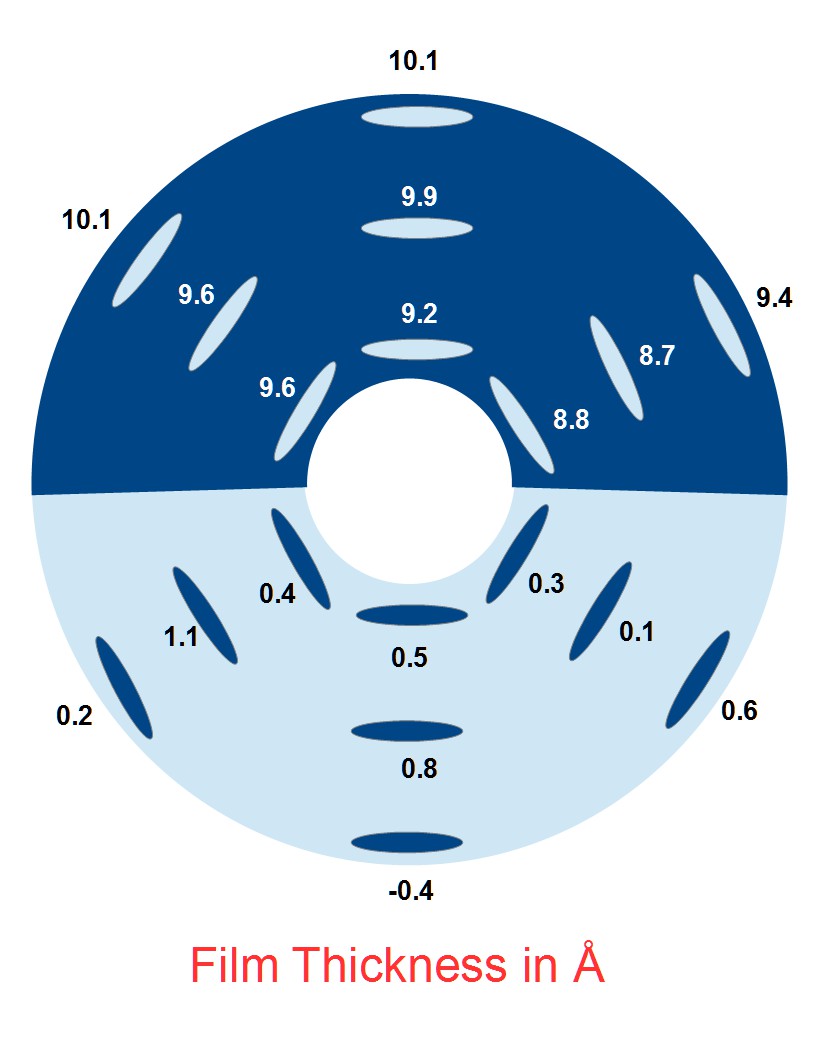 Mapping of film thickness on a partially coated hard disk platter.